Produse de la Smart Trike
Smart Trike este lider mondial in domeniul tricicletelor si ofera solutii inteligente si inovatoare in toate etapele de dezvoltare ale copilului: nou-nascuti, copii mici si prescolari. La Smart Trike produsele sunt convertibile, multifunctionale si cresc impreuna cu copilul de la 6 sau 10 luni pana la 36 de luni. Smart Trike pune accent pe confort, atat pentru mama cat si pentru copil. Smart Trike produce si distribuie produsele sale in peste de 42 de tari din intreaga lume. In 2010, peste 1.600.000 de Triciclete Smart Trikes au fost vandute la copii fericiti. De fapt, la fiecare 21 de secunde, un Smart Trike este vandut undeva in lume. Smart Trike este compania cu cel mai mare numar de premii in categoria tricicleta lunii. Fiecare al doilea copil nou-nascut din Anglia are o tricicleta Smart Trike. Fiecare al treilea nou-nascut din Australia, Slovacia, Olanda si Belgia are o tricicleta Smart Trike. Cea mai avansata tehnologie pentru triciclete din intreaga lume, acum si in Romania.
Smart Trike a primit cel mai prestigios premiu international pentru jucarii: Toy Innovation (categoria Fun and Sport), Nurnberg 2009 si este acum un candidat in finala pentru premiul Toy 2011 (categoria Copii si sugari). In multe tari din intreaga lume tricicletele Smart Trike sunt produse de top-vanzare, in categoria Toy and Gifts. Smart Trike investeste mai mult de 10% din cifra de afaceri anuala in dezvoltarea si proiectarea produselor si produsele noastre sunt patentate international. La Smart Trike produsele sunt testate si certificate de catre laboratoare de renume la nivel mondial pentru certificare, inclusiv Intertek, BV, SGS, LGA si altele.
Incerca si TU o Tricicleta Smart Trike!!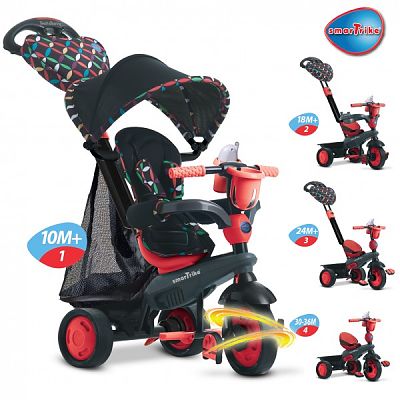 669 Lei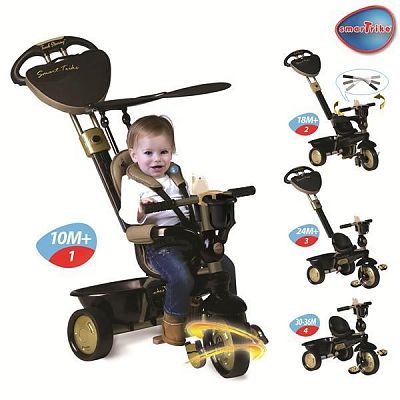 639 Lei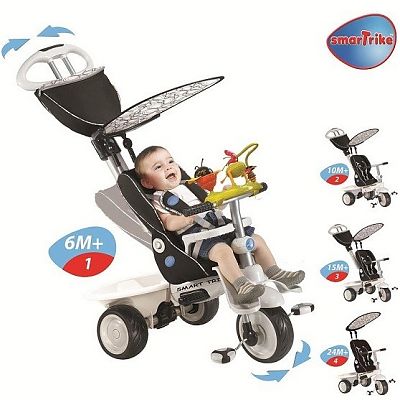 749 Lei